Agilico is a leading UK provider in workplace technologies and solutions with premises across the country. Agilico has a head office in Hampshire as well as offices up and down the country including the midlands and the north of England.
Agilico consists of around 500 people that work with over 14,000 customers across three divisions: Agile Print, Agile Tech and Agile Docs. With a national reach across the UK, its relentless focus on customer service has led to a Trustpilot rating of 4.8 and an average customer relationship of 16 years.
The company required a PR partner to help them define and articulate their USPs. This business was taking ESG extremely seriously – resulting in the 2030 net zero pledge. they wanted to garner awareness of this – not just to support their brand but also to inform and inspire their supply chain and customers. 
So much was being done and the business was concerned its achievements and the ramifications this could potentially have weren't being felt fully across media and other audiences.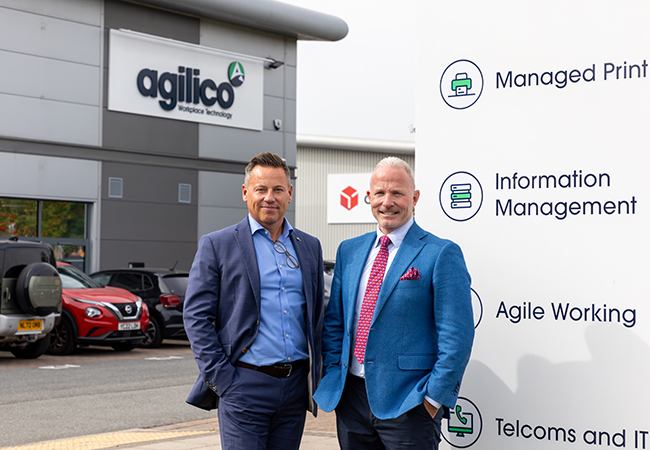 In terms of Agilico understanding its own carbon footprint, there was the opportunity to focus on the things – premises, people and product. All three had net zero factored into them. We had a strategy meeting to help define the messages that would accompany these key themes.
For instance the premises of the new office design incorporates cutting-edge technologies for monitoring and managing energy usage, aligning with the company's dedication to ISO 14001 standards and the journey towards net-zero emissions.
 The new facility has a dedicated space for the refurbishment of printing devices, catering to customers not only in the local area but also extending to neighbouring regions across the north of England. What this means is that there will be far less need to deliver devices and printers long distances – costing time and money and also having a negative environmental impact. 
Approximately 57% of emissions savings are achieved through the use of remanufactured technology. This approach also aligns with Agilico's commitment to the reduction of electronic waste and the promotion of sustainability. All these unique propositions and messages were developed in tandem with Allies Group as part of a comprehensive strategic plan. 
In addition, the company has embraced electric and hybrid vehicles, with 10% of its car fleet being electric and 50% hybrid, promoting cleaner transportation options for employees. 
People are also encouraged to be sustainable through travel, recycling, not printing, and of course the technical teams working on refurbished products are clearly putting net zero at the heart of what they are doing through recycling machinery – very much part of the circular economy. Plus use of electric vehicles is something the business has pushed across its operation.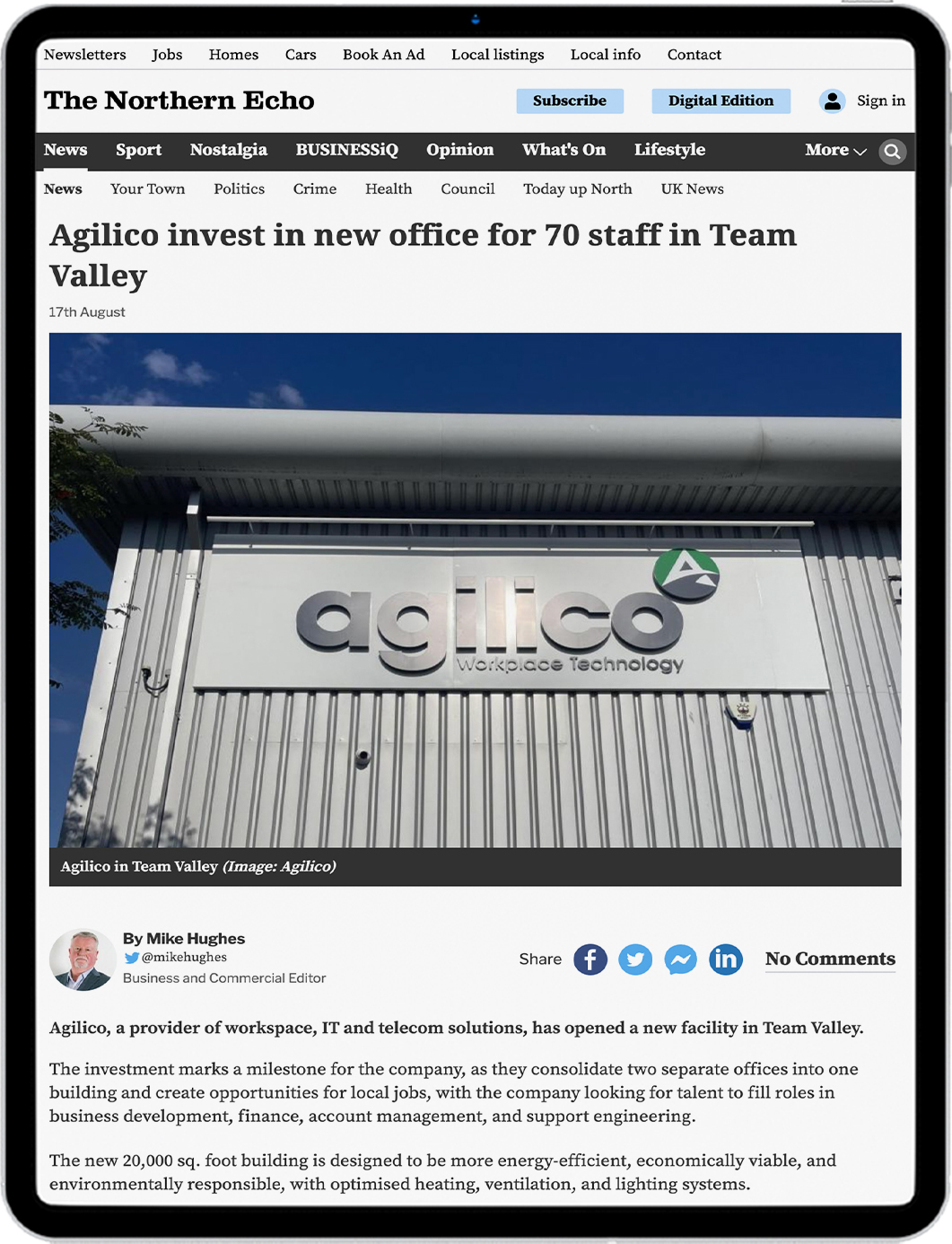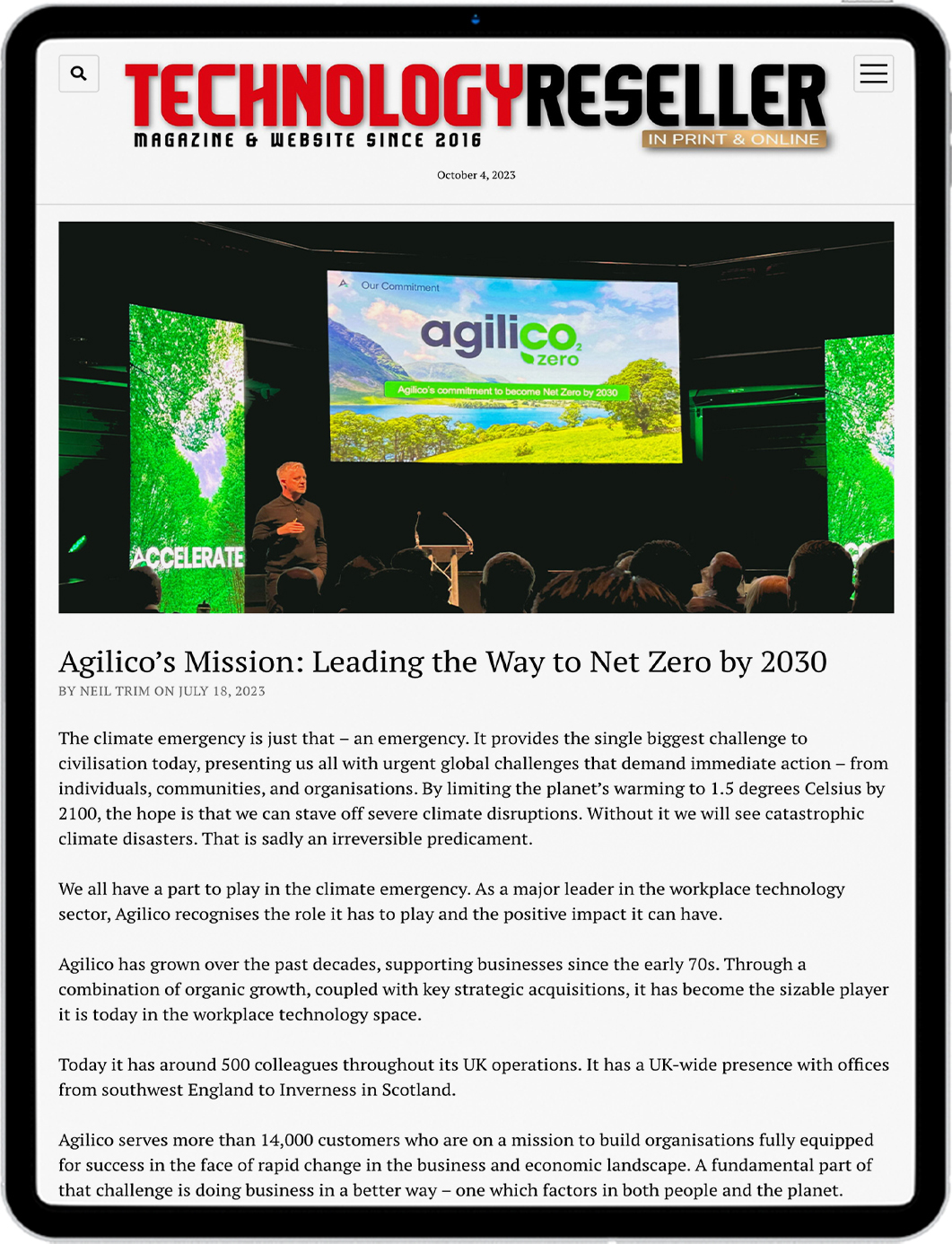 We have been able to achieve extensive coverage across trade and regional publications including Business News North East, Technology Reseller, Northern Echo, Insider Media, Sustainable Business Magazine.
North East Net Zero forum covered the work of Agilico around net zero sharing with their community as a profiled case study.
Equally the North East chamber of commerce is supporting these endeavours through promoting the work of Agilico in this field and Allies' is ensuring regular content populates the chamber's site. 
Agilico is  a member of the Entrepreneurs Forum who support net zero businesses and clearly this is important to the strategy. Regular articles appear online and in print in Forum communications.