Professional group services, BWL Group, sought the services of Allies Group's services to design and rebuild their website.
The company didn't feel the site provided clients and suppliers with the right professional identity for the business.
In addition to its look and feel, the site wasn't providing a clear opportunity to progress to enquiries or keeping people engaged for a period of time. The company felt the site needed examining to look at its structure, brand and content.
Initially BWL asked us to review their website and provide a report on areas of improvement. Allies Group's next task was to build a wireframe for the foundation of their new site, this gave BWL the opportunity to understand the user journey and functionality. 
We approached the website methodically consulting BWL on all areas including branding, structure, design and typography. 
An area that we noticed that needed fixing was the hierarchy of typography, it was leading to confusion about the structure of the groups. Users often found the experience frustrating resulting in them leaving the website early on.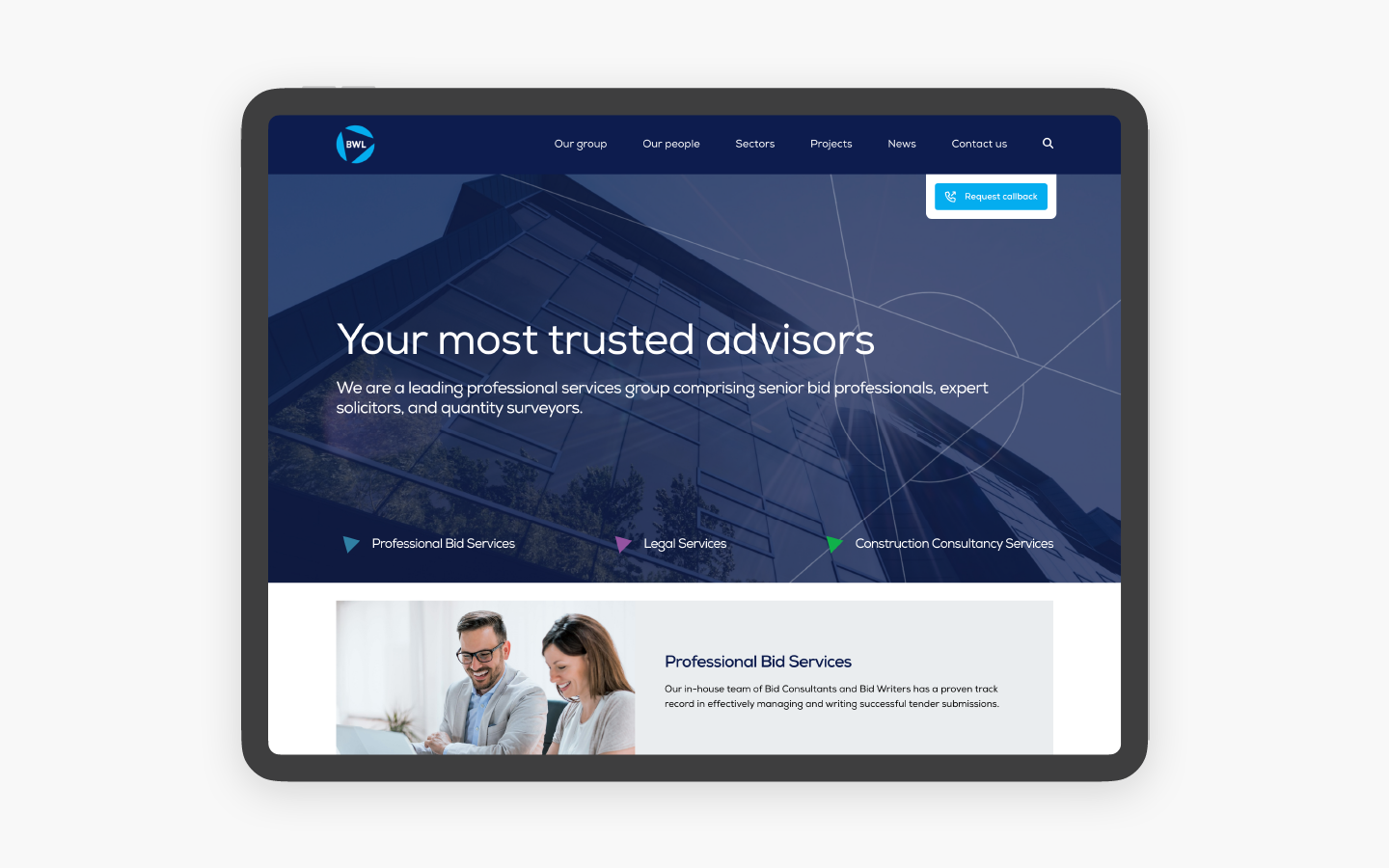 To combat this issue we created a more structured page layout and the introduction of new colours improved the signposting of the services.
The design consistency, coupled with a more intuitive, streamlined user experience has resulted in a much improved navigational experience.
It was a pleasure to work with Allies Group, their expertise in website design and creation was invaluable. They helped us design a highly professional and dynamic website that reflects BWL and our services. Having constant communication with Allies Group ensured our vision was implemented efficiently. We would like to thank Allies Group for all their hard work, they were ultra professional and ultra responsive.
Sean Mander, Commercial Business Director