As an ambitious defect and repair resolution software company, clixifix's® mission is to deliver lower costs and higher customer satisfaction for housebuilders, principal contractors, subcontractors and housing associations.
Having built a reputation for delivering outstanding service, clixifix® has quickly become a leading player in their industry.
clixifix® required a more consistent brand identity for their range of communication.
The disparate brand identities gave a slightly disjointed feel to the business and they had identified the need to create consistency to their communications.

After developing a strong relationship with clixifix®, we proposed a brand realignment to improve their consistency and styling. 
Allies Group produced an updated internal document, refining brand elements and usage.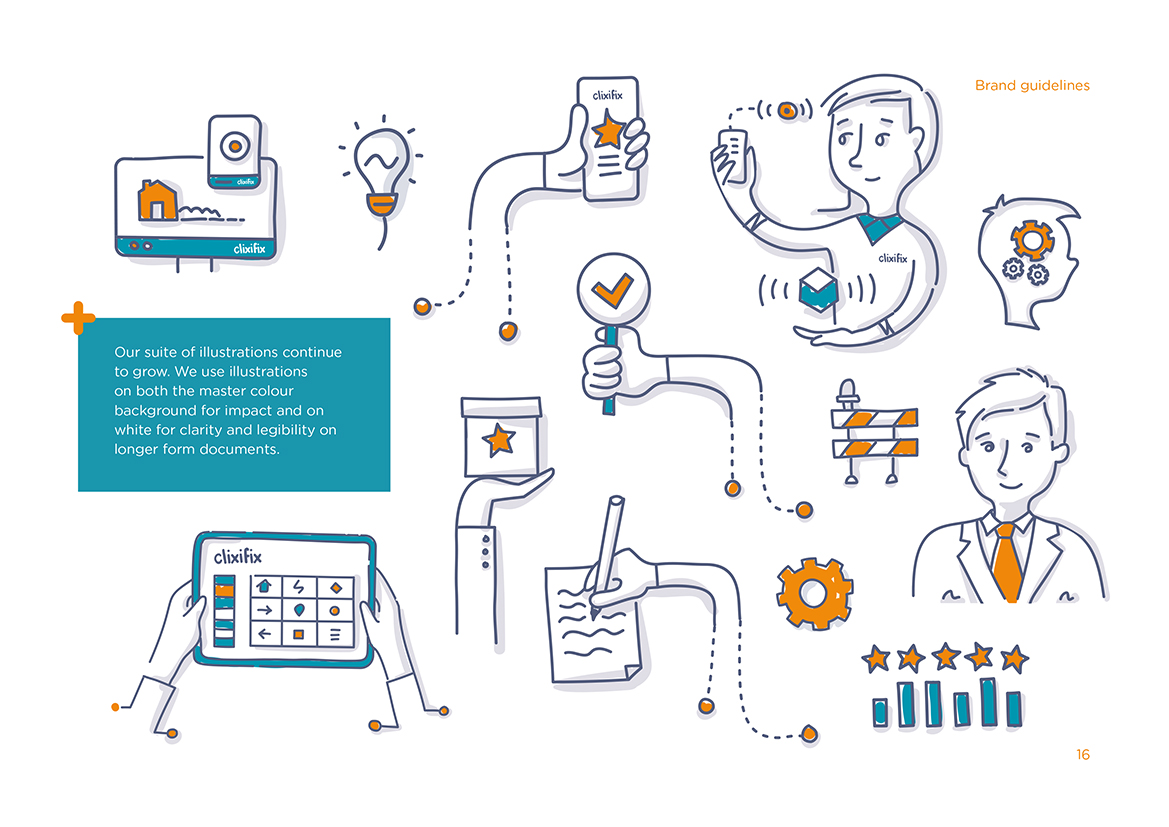 Due to a recent period of growth for clixifix®, Allies Group was tasked with developing a brand new online offering. The new website needed to reflect the professionalism and efficiency of the business while keeping the unique styling and branding that is associated with the Sunderland based team. 
Using our experience and knowledge in website creation and design, we were able to transform the functionality of the website and create a more appealing platform for users.  
We made fundamental changes to the website including switching the CMS from Ruby on Rails to WordPress as well as restructuring the hierarchy to help users better understand the service that clixifix® provides.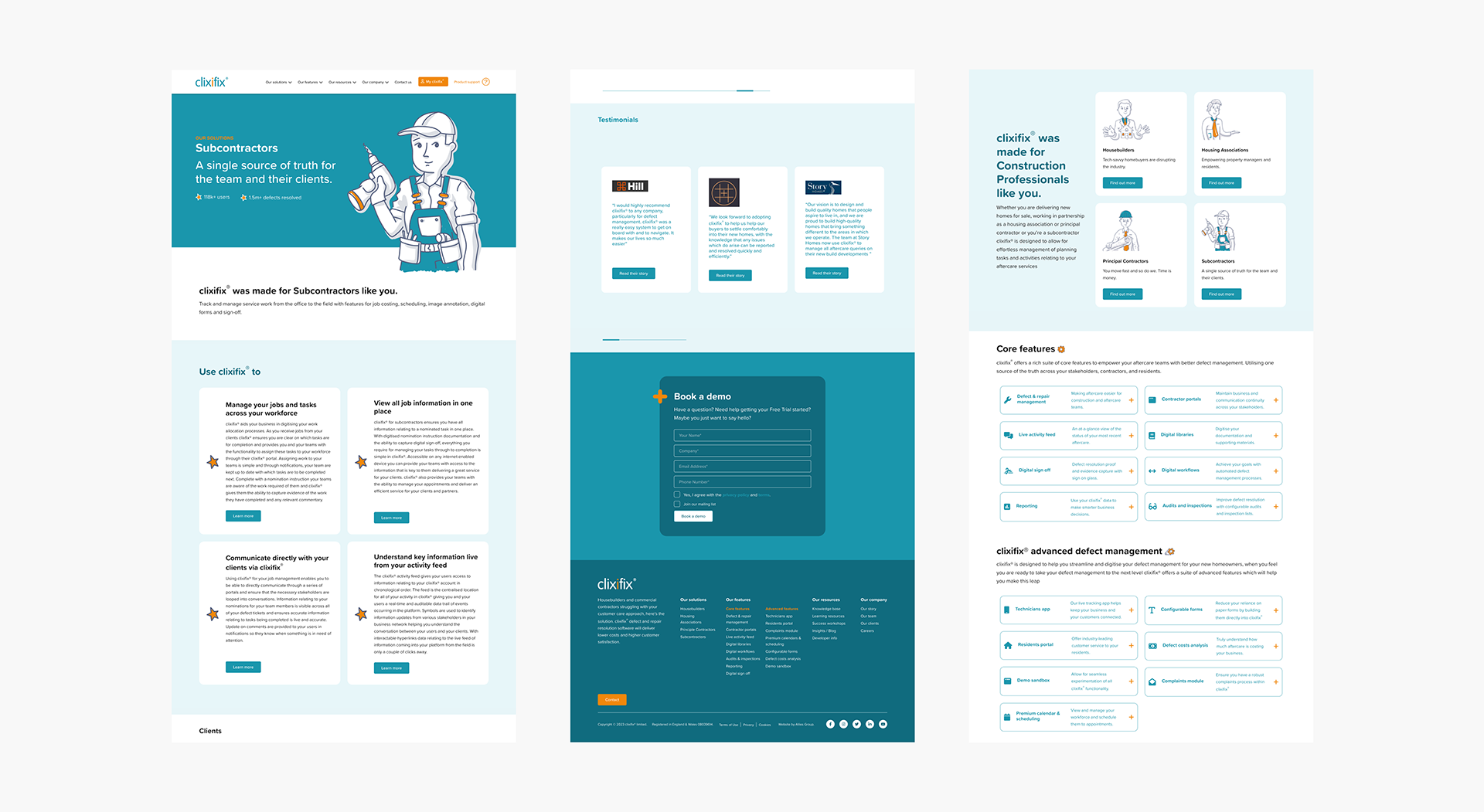 Technicians app explainer video
clixifix® approached Allies Group to produce an explainer video. The 2 minute animated video features brand illustrations, statistics and a step by step guide of how the app functions. The informative video is being used across all clixifix® platforms to allow users to easily understand the app. 
The clixifix® Technicians App will allow real-time updates to be sent to residents regarding arrival times for repair work that has been scheduled for their property. It is based primarily on the GPS location of the operative making the visit.
I have been working with Allies Group for over 12 months now. As a small SME, I decided to utilise the skills of an external business and chose Allies Group based on good reviews and their reputation. I wasn't disappointed, they are a super business to work with and very attentive. Allies group have helped me fine tune my marketing activities. The team is knowledgeable, easy to work with and they took the time to understand the in's and out's of my business. Highly recommend them 10/10.
James Farrell
Co-Founder & CEO