A Luxury city centre hotel wanted to increase the enquiries for their spa packages.
The Crowne Plaza Newcastle website is a very popular site with good volumes of traffic, this allowed us to instantly create tailored remarketing campaigns, focusing on website users who had visited the spa pages but had not gone on the book a spa treatment.
When we started working with the clients Google Ads account we could see that they had previously been using enhanced CPC which allows Google more control of bidding.
We changed this to manual bidding and used the data within the account to set bid adjustments and bids based on time of day, device, gender, user location. We then created specific ad copy for a range of spa treatments all with strong calls to action.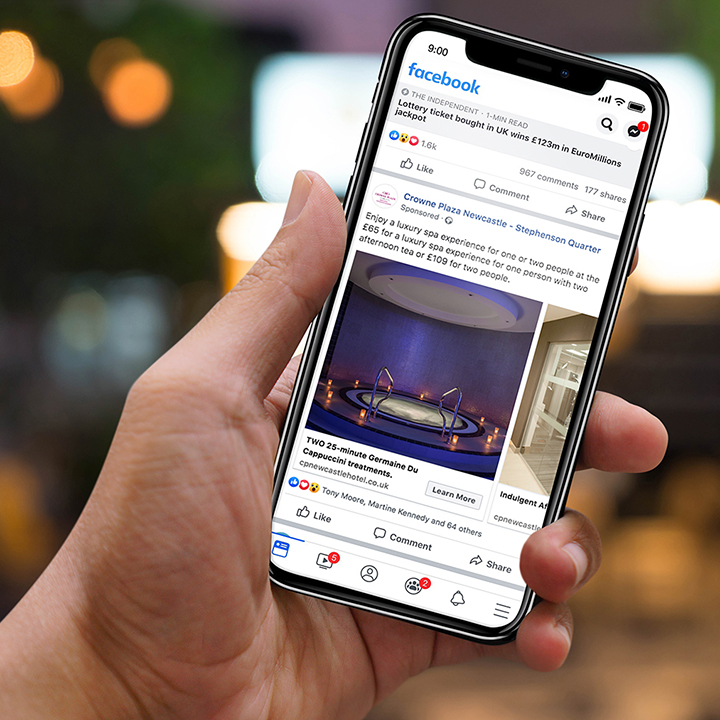 580
CONVERSIONS
We managed to generate over 580 conversions for users looking for Spa breaks
£5.33
COST PER CONVERSION
Our strategy achieved an overall cost per conversion of £5.33
8.62%
CONVERSION RATE
The conversion rate reached 8.62%.