The University of Sunderland is a public research university located in Sunderland in the North East of England. The University has 20,000 students based in campuses on the North East coast, in London and Hong Kong and at its global partnerships with learning institutions in 15 countries. The University has a long-established commitment to widening participation, world-leading research, public and private sector collaborations and has a track-record for providing quality student experiences that result in graduates who are the tomorrow-makers of our societies and economies.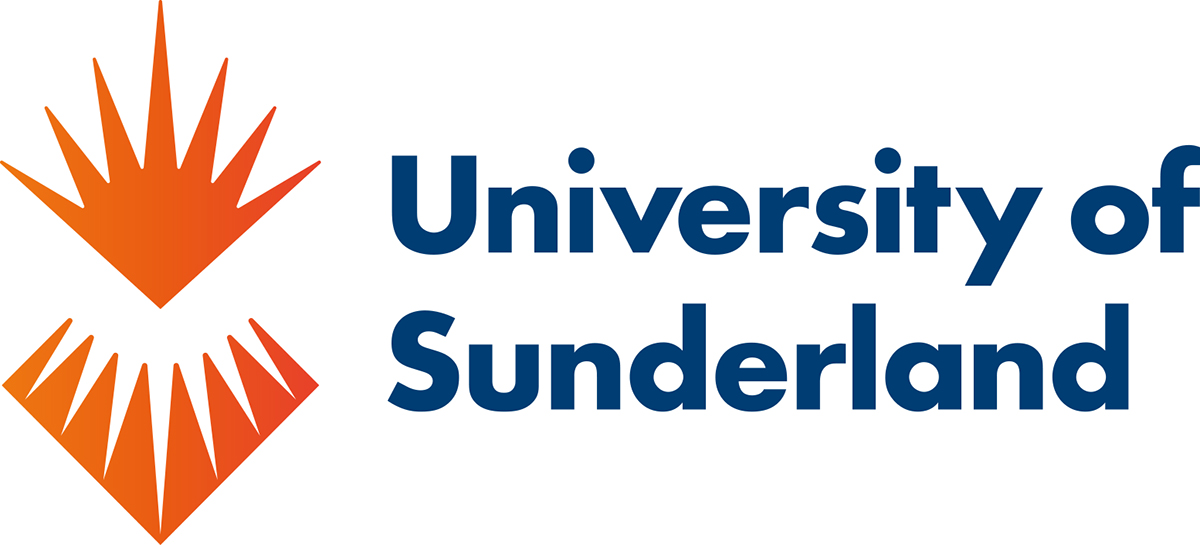 Working with the Vice Chancellor and communications department, we developed a brand refresh for the University, including London and Hong Kong, to give it a more contemporary look and feel. The University brand colours were adjusted to make it more vibrant and the spark element of the logo was redrawn to give it a cleaner finish with a gradient to give the spark a subtle texture.
The University name is now in a lighter weight to reduce the letters touching without adding extra space between them. We then created brand guidelines for the new look logo, incorporating colour guides, exclusion zones and usage examples.