Press releases
We can keep the press up-to-date with any news or developments at your business – whether you're celebrating an anniversary, you've won an award, you've launched a new service or product, you've won a new client, you're expanding, you've raised money for charity or you simply have a new key member of staff, your local press, and sometimes the national press, trade and consumer magazines, will want to know about it.
We also know what makes a great PR photo and have a pool of professional press photographers available to us to ensure you get the right image to enhance your news story.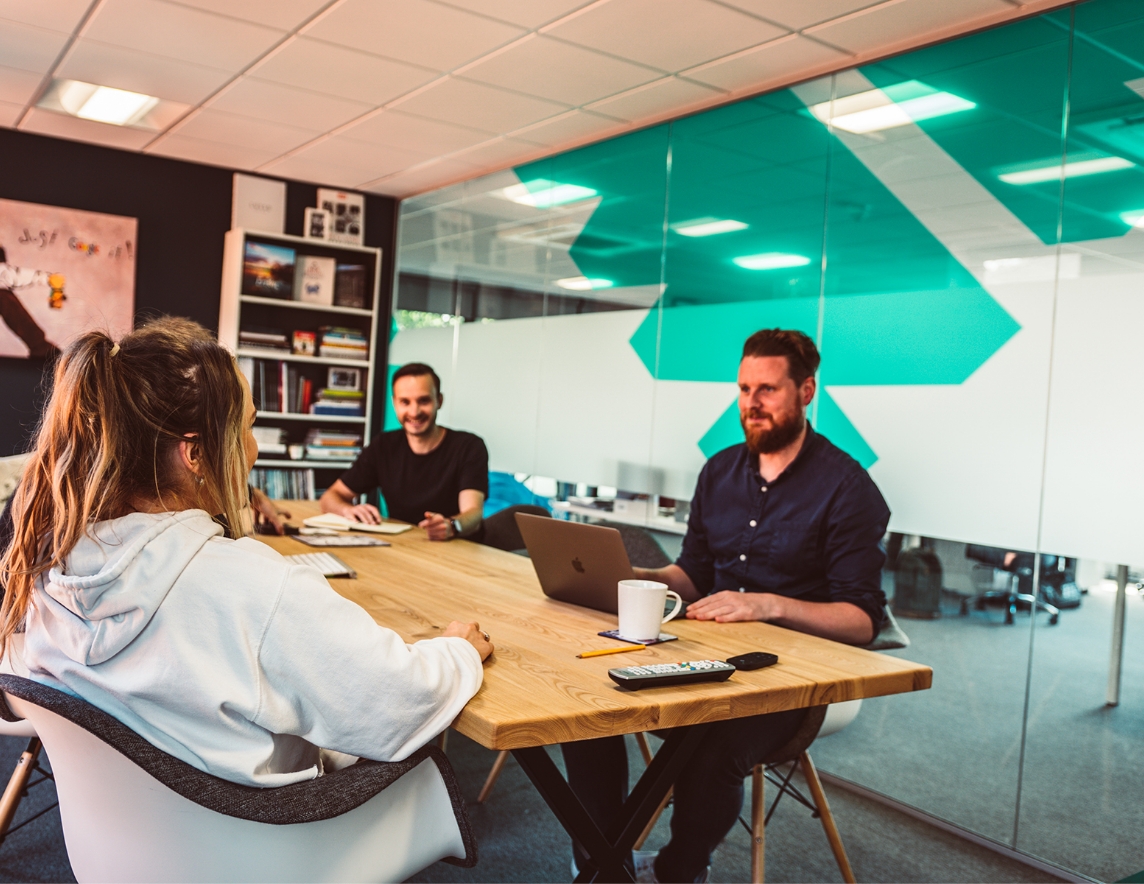 Digital PR, or link-building, is a powerful tool which can improve your brand's online presence. In many ways it's similar to traditional PR but it offers the opportunity to reach a bigger audience, complementing and enhancing the traditional methods we offer, which are still just as important and effective.
We can create interesting, relevant content and outreach to influencers and journalists to get coverage on their social media channels and websites, which will include links back to your website. We can also set up interviews, reviews and business profiling through our network of influencers and online journalists. The benefits of Digital PR include higher search ranking, social shares, greater brand awareness and increased traffic to your website.
Media liaison and expert profiling
Once we're working with you, we'll be constantly keeping our eyes and ears open for opportunities to continue to raise your profile in the media, both in print and online. PR isn't just about sending out press releases. We have regular conversations with our journalist contacts to find out what stories they're working on and how we can help.
It might be that they need an expert to comment on a specific subject or current news story, or maybe they're looking for a product to test and review – we'll do our best to make sure that it's you or your product or offering that's featured.
Crisis management
Sadly, PR isn't always about the good news. Sometimes things can go wrong within a business and this is when reputation and crisis management will prove invaluable, to help you manage difficult media enquiries. Whether there's an accident in the workplace or a legal issue, we can look after all media requirements for you leaving you to deal with the matter in hand.
We can prepare statements for the press and field journalists' enquiries to help minimise any potential damage to the reputation of your organisation. We'll ensure your side of the story is clearly communicated so that your customers, team, shareholders and the industry continues to view you in a positive way.
Online reputation management
If the first page of a search for your brand or one of your related stakeholders (CEOs and MDs etc.) has some negative content associated with it, then this is something you should worry about.
We can help you identify any changes to results for searches relating to your brand and stakeholders, allowing you to assess the best way to proactively address them.
We use a range of tools to gather a constant stream of public online content such as tweets, reviews, Facebook comments, blog posts and news articles.
We then analyse this data to assess whether the content is positive or negative, or more importantly whether what is being said could affect your reputation.
Digital Allies have really helped us make sense of the digital landscape. They have moved the North East of England Chamber of Commerce forward from a digital perspective, and the team have learned so much from them. They have taken the time to understand what it takes to be successful in digital for a membership organisation and have applied that knowledge. They have been fantastic to work with and I would definitely recommend their approach and services. It's very refreshing to find a company that truly wants to share their knowledge rather than keep it to themselves. We'll be continuing to access their digital expertise and skills in the future.
Charlotte Johns - 
Marketing Manager
North East of England Chamber of Commerce
The Allies Group worked with us on the redesign of our website and we were very pleased with the final result. Finding a company to deliver what you want can be a task within itself, but after getting in touch with multiple companies, we were confident that the Allies Group understood our business needs and brief. We now have a fully optimised website that our customers love and has increased our conversion rates!
Having worked with Digital Allies I can recommend their approach. It's refreshing to work with a business who actually want to assist organisations to understand digital marketing rather than do it for them. They gave us practical advice on how we can improve as an organisation to better understand the data we have in Google Analytics, as well as improving our visibility within the search engines. We'll continue to work with them on the digital marketing aspects for Invest North Tyneside.
Mincoffs Solicitors have worked with Allies Group since 2017 on SEO strategy, after experiencing issues with our previous agency. The Allies Group are a joy to work with and are an extension to our marketing team. I have been impressed with the digital marketing expertise they provide and the time they have taken to get to know our business.
Marketing and Business Development Manager, Mincoffs Solicitors
We've been working with the Allies Group now for nearly 4 years, across different projects including website builds, SEO support and development work. Our account manager Ste is fantastic, and ensures our projects are delivered on time and to a high standard. We view the Allies Group as our partners and an extension of our digital team, and look forward to continuing our relationship.